Interested In Becoming A Candidate?
The Precision Institute's Assessment & Training Program is offered in locations throughout the U.S. Participants are referred to us through our approved business partner, The Precisionists, Inc. (TPI). If you are interested in learning more about TPI's job opportunities, and would like to become a candidate for this program, please click the "START HERE" button above to complete a Statement of Interest form.
The Precision Institute's curriculum is designed to assess each individual's skills, abilities, motivation and accommodation needs to match the candidate with job opportunities in technology and business services offered by our employment partner, TPI.
Why The High Percentage Of Under/Unemployment For Autistic Individuals?
Current employment hiring practices put neurodiverse individuals at a disadvantage
Traditional interviews are difficult to navigate
Misperception by employers that neurodiverse individual's accommodation needs are overly burdensome or unavailable
Skills and abilities of the autistic worker are underestimated or underutilized
Assessment & Training Program Overview
The Precision Institute's Assessment & Training Program serves as a multi-week "job interview". We look beyond the autism diagnosis and developmental disability to identify the motivation, and unique abilities and attributes of each candidate, including:
– Attention to detail
– Level of concentration
– Accuracy
– Organization skills
– Communication skills
– Perseverance
– Aptitude for repetitive tasks
– Preference for structure
– Pattern recognition
– Ability to spot deviances in data
– Innovative thinking
– Problem-solving abilities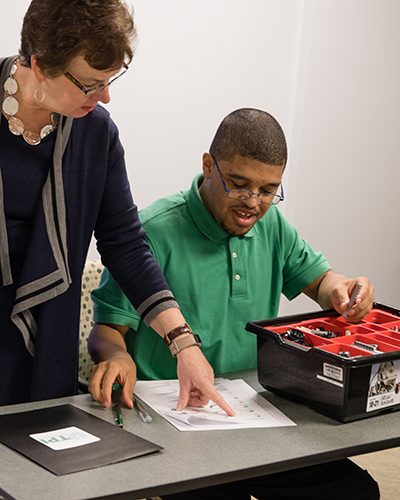 Key Elements Of Our Assessment & Training Program
No participation fee for candidates
High quality, technology-focused curriculum
Low Candidate/Instructor Ratio
Assessment & Training Programs held across the U.S.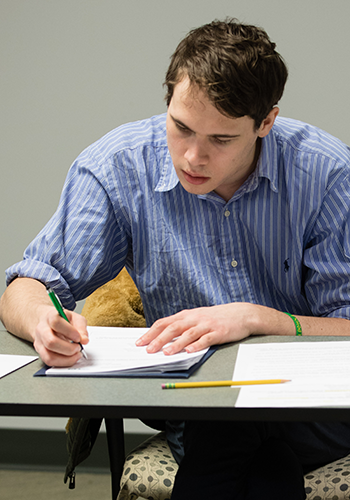 Requirements For Participation
Workplace readiness is at the forefront of every aspect of The Precision Institute's Assessment & Training Program. Candidates are pre-screened in a preliminary evaluation, and then individually selected based on entrance requirements including the following:
Adults with a minimum of a high school diploma, GED or equivalent
Motivation to learn and work full-time
Ability to accept direction, guidance and support
Capacity to listen and respond to others
Ability to discern and demonstrate appropriate business behavior
Capacity to develop entry-level competencies within the program's timeframe
Ability to make independent workplace travel arrangements
Commitment to the program requirements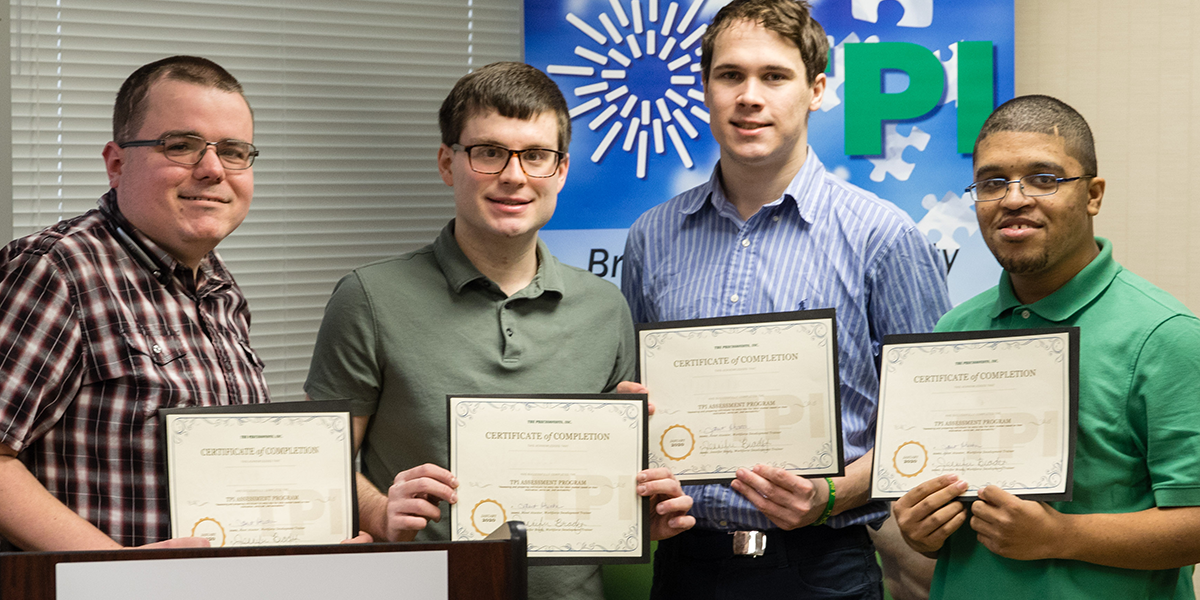 After Completing – What Participants Can Expect
The Precision Institute works in close partnership with TPI (The Precisionists, Inc.), an IT and Business Services firm. TPI provides a diverse and supportive work environment for its associates as they begin or grow their careers. Upon successful completion of the Assessment & Training Program, candidates receive an individualized Business Profile detailing their observed skills and abilities. They are then eligible for, and may be offered, direct employment with TPI, at comparable market wages, in jobs such as:
Changing Lives – Success Stories
"After I got my degrees I couldn't land a job, and in four years of job searching only had one interview… I was part of the first group that went through the 4-week Assessment & Training Program and was immediately hired by TPI as a Data Analyst. Thanks to the assessment program and TPI, I am now living on my own and working in an IT software testing position."
– Matt N.