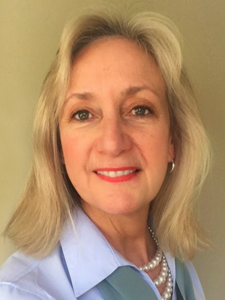 Stephanie Diaconis
Stephanie Diaconis, Director of Training Programs, joined The Precision Institute in 2020. She has 30 plus years of combined experience in education and business.
Stephanie began her early career as a 5th grade teacher. After raising her children, she went back to teaching at a Blue-Ribbon School in Pennsylvania, first as a teacher at various grade levels, and then as a Curriculum Coordinator and directing faculty and staff. Her focus, commitment and devotion has been to support students with ASD. She accomplished this by working with students, faculty, and administrators to develop and implement curriculum to enhance the learning experience.
Stephanie pursued the opportunity to make a greater impact on the ASD community when she joined Specialisterne USA in 2013. Devoting 7 years to Specialisterne USA where, she began her career as an Employment Services Manager, eventually becoming the Chief Program Officer, designing, authoring, and training other facilitators locally, nationally and internationally in the Specialisterne USA Enterprise Assessment Program, considered the "Gold Standard" by Harvard Business School. The program she developed is now utilized by others and most notably by The Precision Institute. This program prepares candidates with special abilities for entry into career opportunities based on their demonstrated skill sets. Nearest to Stephanie's heart are the many amazing candidates she was lucky enough to work with and see employed in areas such as Software Engineers, Developers, Testers, Cyber Security, and other key positions in Fortune 500 companies. Such as SAP, Microsoft, Hewlett Packard, Ernst & Young, Willis Towers Watson, IBM, Bloomberg, Deloitte, P&G, and Salesforce. In her role, Stephanie also filled the need to liaison and build relationships, not only with the candidates, but with the committed stakeholders in each of these companies. Stephanie tailored her program to address the need for a work preparedness program for high school and college students by designing an Innovation Camp now known as the WRaP (Workforce Readiness and Preparation) program. The program was picked up 1st in New Jersey by Newmark Education and then the Currey Ingram Academy in Tennessee. While in TN, the Frist Foundation in coordination with Vanderbilt University's Kennedy Center developed an online version of the WRaP program to Train the Trainer. As a result Stephanie had the opportunity to work with NYU's ASD Nest educators where she now serves as an autism expert on their Advisory Board.