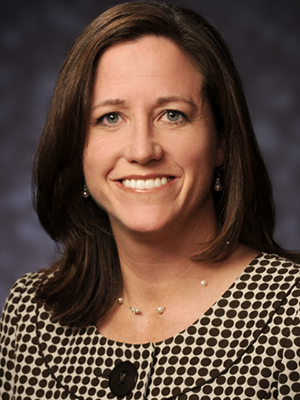 Patricia Pfarrer
Executive Liaison
Patti has more than 28 years of experience in the business services/IT industry. After receiving her Specialisterne Training Certification in 2016, she became The Precisionists, Inc. (TPI) Director of Training Programs, charged with assessing and preparing diversely-abled candidates for entry into career opportunities based on their individual motivation, skill sets and demonstrated workforce readiness. For The Precision Institute, a newly formed 501(c)(3) organization, Patti served as the Interim Executive Director and managed the organization's operations during the initial start-up period.  Patti now acts as the Executive Liaison between The Precision Institute and TPI.
Patti is also the Director of Marketing Programs and Community Affairs for TPI. In this role, she manages corporate marketing initiatives and events, speaking engagements, social media, print media and external communications.
Prior to joining The Precisionists, Patti spent 22 years working for Computer Aid, Inc. serving as the Executive Assistant to the Regional Managing Director. In this role, she organized both client and internal planning meetings and events, as well as managed various marketing campaigns. She assisted the director with responsibilities and communications related to his role as chairman of several state-wide boards. In addition, she launched the company's regional community outreach program, and was this committee's founding chairperson. During her tenure, she participated in CAI's Green Team Leadership Program and received the President's Award for Excellence in 2005.
Over the course of her career, Patti has been involved with, and held leadership roles in, several philanthropic initiatives, such as the Eagles Autism Challenge, the Easterseals Walk With Me event, the Easterseals Volleyball Challenge, YMCA's Corporate Cup, and Richardson Park Elementary School's Mentor and Pencil Pal Programs. She is a former member of the Board of Directors for Sussex County Habitat for Humanity. Patti is a Leadership Delaware Fellow from the class of 2012.
Patti earned her BS in Education from Millersville University of Pennsylvania.