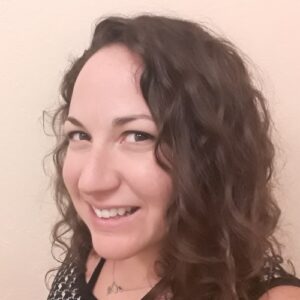 Lindsey Saultz
Workforce Development Instructor
Lindsey Saultz is a Workforce Development Professional with a strong background in serving adults who experience significant barriers to employment. She began her career in workforce development as a Job Developer for a refugee resettlement agency. Prior to becoming an Instructor for The Precision Institute, she spent three years as a Project Leader with The Precisionists, Inc. (TPI), The Precision Institute's employment partner, managing a neurodiverse team and providing support to her staff as they learned their jobs, acquired new skills, and grew in their careers.
She has a Master of Public Administration, with a focus in Nonprofit Management, from the University of Colorado Denver, and a Bachelor of Arts in Journalism and Sociology from Rutgers, The State University of New Jersey.
Lindsey is passionate about helping people who are unemployed or underemployed begin their careers and become self-sufficient. She sits on the board for TechNation, a nonprofit organization that provides training and job placement for refugees.  She has also held a variety of volunteer positions, including working with wildlife rehabilitation and equine therapy organizations, and assisting with nonprofit management.