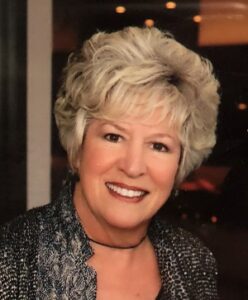 Susan F. O'Donnell
Board Member
Susan was born in White Plains, Westchester County,  New York, and moved to Chester County, Pennsylvania, when she married her late husband, Lawrence M. O'Donnell, in 1978.   She earned a Bachelor of Arts degree in Chinese and Japanese History/East Asian Studies from Connecticut College (formerly Connecticut College for Women) in 1968. Sue then started a family and was a "stay-at-home" Mom for her three children.  Susan volunteered for The Chester County Historical Society for many years, heading committees and managing numerous events.   She served on the Board of The Montgomery School, Chester Springs, PA, for nine years and led several of their fundraising events.
Susan has spent many years running her family's real estate holdings and has been the Recording Secretary Officer of a family-owned real estate business.   In addition to ownership and management of a rental villa, as well as their own family villa, on the island of St. Barthelemy, FWI, Susan was the President of the St. Barth International Property Owners' Association prior to her husband's passing and will resume that responsibility as of Jan. 1, 2022.
Susan's focus has always primarily been her family.  Her interests include learning about other cultures, travel and real estate. She loves architecture and interior design.   Her family thinks her attributes include love of children and animals, good social skills, a caring nature, working hard, and attention to detail.  Her greatest pride and joy are her children and grandchildren.
The Precision Institute speaks to Susan's love of people and the desire to make lives better.